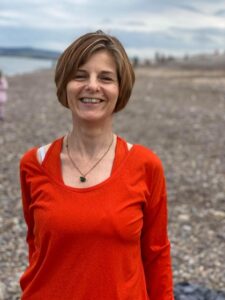 I now live in Moray new Elgin with my wonderful Partner and husband to be Derek McGillivray commonly known as A Happy medium, we both work in together in our new premises at 7 Mayne road, Elgin.
I have been doing Complementary Therapies since 2007, a range of therapies that promote a good sense of well being and help on a physical and emotional level but what I have been known for mostly is my association with the feet! I am a Pisces and didn't really have a good relationship with feet until my adult years and training in reflexology and podiacare later on. However, after qualifying as a reflexologist, I just felt there was something else to feet, something so much more than the foot map that we reflexologists train with.
Then my adventures truly began as I discovered Foot Reading from the amazing and inspirational Jane Sheehan. This opened my eyes to so much more in how our feet, are not just a "pair of feet". From then on, practice and study of the Language of the Feet from the amazing Chris Stormer Fryer at her workshops and seminars further filled my on going curiosity for feet and how there are so much more to them.
My spiritual journey began over on the Isle of Lewis, at a Wellbeing evening event. Foot whispering was born and has developed into what it is now. Many say the eyes are the window to the soul – in that way, the feet (your feet) are your foundations which carry you on your foundations in life. I was soon named the Island foot whisper and I have developed my skills to a high standard.
I am a very passionate person, who loves to help others, life experiences teach us lots and I continue to learn and grow spiritually, my motto is to help heal and restore.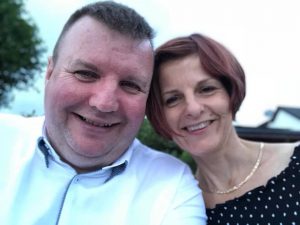 During my life I have experienced loss of loved ones and also the experiences of miss carriages, I have a strong empathy with those who are planning to have children and lost children. 
I took advantage of the lockdowns to increase my skills where I can now offer more support to expectant mothers, those planning a family, plus that ongoing help after baby is born. The wellbeing of children are as important as those of adults, I often get asked to help with children's wellbeing and now offer some support in using a holistic approach to children's wellbeing.
Being a mental heath champion we have the support of Moray wellbeing hub and other agency's we can refer on to, I love organising Spiritual tea parties where my clients can talk, laugh and even get a wee tealeaf reading.
We now offer more workshops, events and spiritual wellbeing events.
Please feel free to get In touch if you require more information.