Angel-A
Complementary Therapist, Holistic Practitioner & Foot Whisperer
AT PRESENT WE CAN ONLY OFFER PHONE OR VIDEO SESSIONS !
Angela McPherson can help you with Massage, Reflexology, Foot Whispering, Reiki and Maternity Care
About Angela
Sole Retreat, 7 Mayne Road,Elgin. IV30 1NY
We are following the government guidelines.
See the list of changes that have been made for your safety.
Check out the latest government information
We need your email and mobile number so we can book you in and log you for track and trace if we ever need to.
When you visit for an appointment, please wait in your car until we can come and get you when you arrive.
Services Available
Fertility/Maternity Foot Whispering
Foot whispering parties
Reflexology
General Foot Health
Indian Head Massage
Ear Candles with a facial reflexology/ head massage/Reiki
Facial Reflexology
Maternity Reflexology
Deep Tissue Massage
Warm Bamboo Massage
Aromatherapy Massage
Deep Tissue Massage
Maternity Massage
Angelic Reiki
Any Questions?  Just ask Angela

or book here or visit the "Island Foot Whisperer" on Facebook
Please pay by bank Transfer or PayPal beforehand as we cannot take cash just yet.
If you don't have a car, please call when you arrive, and you will be let into Sole Retreat. Please enter from our back door.
Online Services Available

If you are unable to visit our treatment room,I can now offer the following services online on Zoom or other video media.
Foot Whispering/Foot reading/ Foot medium   
A unique, holistic, spiritual and therapeutic experience, which focuses on the feet and what your special footprint in life is saying about your health and spiritual well-being.  Includes use of Angel cards.  Walk forward in life with the heart and feet in unison. Angela has the ability to pick up mediumship while working on your feet.
You need to email angela@angelaholistics.com clear pictures of your feet front and back at least a few days before appointment, a zoom link will be sent to you.
Zoom session on Fertility & Pre-conception foot whispering.   
A holistic and complementary approach to help couples with pre conception and fertility, which involves working together, setting out a treatment plan that is personally suited to their life style and wellbeing with foot whispering, as well as other complementary mediums, which will help bring balance and support in the aim of conception.
Ongoing support and treatments will also be carried forward should conception be a success.
Reflexive Foot Art Session on Zoom 
Angela will conduct an intensive reading based on your foot art, contact Angela beforehand and she will give instructions on what to do.A picture says a thousand words!  A reflective reading from the art work within the outline of your feet.  A sole reading of the heart and soul, involves colour therapy, numerology and more.  Reflexive foot art has been done to support those with depression, relationship issues, children that are having problems at home, school, health issues.  Sometimes talking is hard to express, but a picture and say so much more and where that pictures are and what colours are used.
Angel Card Reading with Angela on Zoom
Angela is very much in touch with her angel side and her intuitive side also.  Angela is well known for her intuitiveness with foot whispering, but not everybody wants to get their feet out!  Angela is now doing relaxing and intuitive angel card reading sessions on zoom.  Two sets of angel cards used during the session, which will focus on the client and their reading.

Neal's Yard Consultant
As I am a Neal's Yard Consultant, you can benefit from support on skin care.
If you would like to host a zoom party you can receive a host present and discount vouchers.

An envelope will be posted out with the Neal's Yard Organic range that will be used on the night.
Our Neal's yard parties can also involve tea leaf reading, angel card reading too.
Gift vouchers are available on line for all services.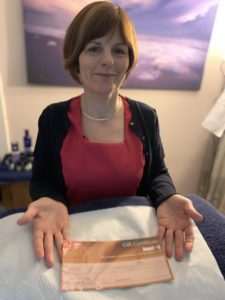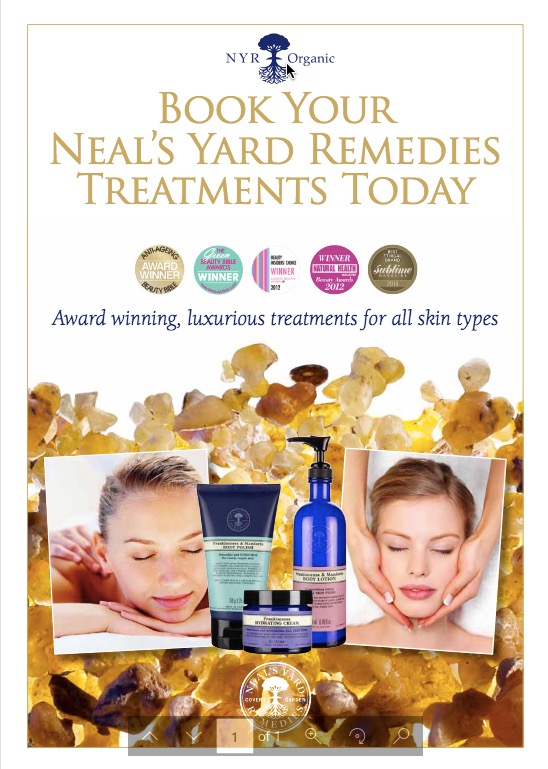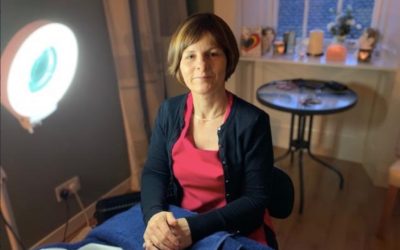 Scooby Doo... thank you! I woke up this Saturday morning and put on the TV, to my surprise, it was not the usual depressing news or Pierce Morgan shouting his head off like Zippy from Rainbow (that's another story!). There on my tv screen was the cartoon Scooby Doo!...