"Let's Get Together"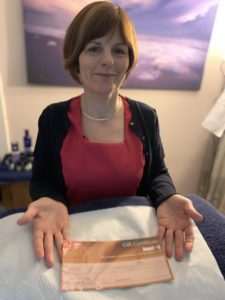 Angela has created some wellness events that are fun, holistic, full of joy and create a special memory and all suitable for those special times in our life's calendar.  Celebrating and blessed to be starting a new decade, an anniversary, new baby, hen party, school reunion or just arrange a get together to do something totally unique and enjoyable with friends and family. Life is so special, and we all need to enjoy a happy fulfilled life and that includes feeling well and experiencing joy to remember to keep us going in challenging times.
Wellness is creating a good happy healthy vibration and frequency that benefits every cell of our body.  At special events for example, weddings, baby showers, 50th birthdays; we smile and laugh a lot and it is captured in photos and video, but it is also captured in our soul, our cellular memory and our sole's footprint in our life.  At times of lockdown, this was suppressed, so it is now time to awaken that feelings once again.  Book your event with Angela and start that process.  Prices will be discussed on booking and event venue. Event charges vary from but start from £25 a head. Angela has created these events so that they can be done at Sole Retreat Health and Wellness Centre or at another venue of choice. 
For our up and coming events Click Here
Spiritual Afternoon Tea with Angela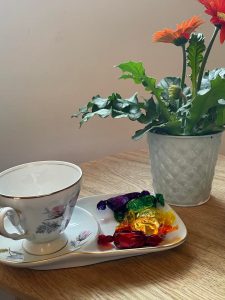 A delightful afternoon with tealeaf reading, Angel Cards and Runes with the added taste of cake and biscuits. A joyful afternoon with a complementary photo to remember and pictures of the teacups telling you so much about you and what's ahead. A taster session of foot whispering can be added to the spiritual afternoon tea if requested. To book this as a birthday gift, Angela can arrange a birthday cake on request.   At Sole Retreat Health and Wellness Centre, this is event is for 2 to 4 people or at venue of choice.
Mother and Daughter Afternoon
Quality time to remember for mum and daughter.  Angela does a lot of work with pregnant mums and babies but within this enjoyable afternoon, no matter what the age's of mum and daughter (s), the strong energies of the ambilocal chord is attached once again!  A joy to experience and treasure.  With the magic of angel cards, tea leaves and cake, enjoy an afternoon to strengthen the lovely bond of the feminine energy between mum and daughter or New mum to be and Granny to be! Precious time with a photograph to highlight the special occasion.
Tea Leaf Reading Party

A soul to sole event with Derek and Angela at Sole Retreat Health Centre or at a venue of choice.
Since before lockdown, Angela and Derek have been hosting Tea Leaf Reading Parties to support mental health, create joy to remember, have good conversation with lovely people and create new friendships.  Its time to put down the mobile phone and talk, drink tea, enjoy nice scones and cakes, scones freshly baked by Derek and gluten free taken into account too!
Book a private party for tea leaf reading or join in one of our open tea parties that are advertised on our websites regularly. Derek has more information on his website https://www.ahappymedium.co.uk/soul/tea-leaf-readings/ 
Holistic Slumber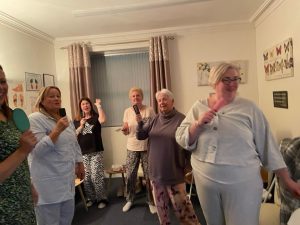 This is Angela's latest holistic get together, all channelled through to her by the Angels.  Everyone who has came to one of these reported had a great evening, had a right laugh, slept well and felt fabulous the next day!
Holistic Slumber is a fun evening to enjoy with friends and family and can be for up to 10 people at Sole Retreat Health and Wellness Centre but can be done for more people at an alternative venue.
Arrive in PJ's, bring a blanket and a hairbrush and watch the magic unfold.  Holistic wellness and fun to awaken the senses, (even ones we didn't realise we had) after having to wear masks for the past few years.  By the end of the evening, all will feel chakras balanced, seeing and hearing well and tasting life much more than before. An evening to clear the head, laugh, have a mini facial (with Neal's Yard Organic facial products), bedtime story, laughing facial yoga, Angel Card games and guess the bed time gunge! Bedtime supper included with tea and hot chocolate or herbal teas and finish the Slumber evening on a high with a sing song.  Sleep well with a clear head, fresh skin and start your next day with spring in your step.
Angelic Baby Shower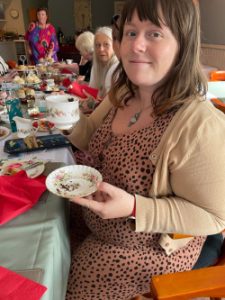 Angela loves working with pregnancy, babies and Angels so much that she created an Angelic Baby Shower to welcome the new baby (the incoming soul/sole) and new feeties to walk alongside new parents in our world.
Refreshments, angel cards, "From birth to Mum" game, letter of joy and intent and bless the teddy with the added edition of reflexive foot art if requested. Refreshments will be available and a complementary group photo to remember the special event for all and new mum to be.
Foot Whispering Party
Angela is known as the "Foot Whisperer" a channelled spiritual foot reading from sole to soul, helping health and well being, with channelled psychic intuitive foot notes to support new foot steps ahead in our life's journey with the added joy of the Angels' to add to the magic.
Book a Foot Whispering party and experience a taster session of Foot Whispering, do reflexive foot art, angel card readings and "guess the feeties", learn to tap into the joys of Foot Whispering.  The host of the party will receive a complementary 1-hour Foot Whispering if someone books a Foot Whispering party or full Foot Whispering on the night.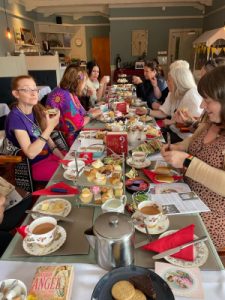 Holistic Birthday Party
Cake, candles and lots of love and light on your loved ones special day. Celebrate the beautiful soul they are on their birthday. A get together with friends and family with hosts Derek and Angela McGillivray, business owners of Sole Retreat Holistic Wellness Centre, Elgin.   We can organise a special birthday cake for the day, (10 days notice required), spiritual party games, with Angel cards and Natures Whispers cards. A special year ahead reading for the birthday lady or gentleman to add to the party magic.
We do offer parties for Teenagers please contact us for details
At Sole Retreat, we can do up to 12 people but if other venues with more people can be an option to book.
Both Angela and Derek run and organise Spiritual and Personal development workshops workshops and can be adapted to suit your needs.
Contact Angela Tel 07967232118 or Derek Tel 07468119635