Access Consciousness The Bars by Angela
The Bars are 32 bars of energy that run through and around your head that connect to different aspects of your life. The Bars store the electromagnetic component of all the thoughts, ideas, attitudes, decisions and beliefs that you have ever had about anything. Gently touching these points in a sequence releases a charge allowing you to choose more within all aspects of your life and living. This process can help with many health problems pain and disease. It is safe to use on children and elderly.
What Can Bars Change?
Phobias, Depression, Body pain, Deep sleep, more energy, dissipate stress, unlock creativity, find clarity & calm, Melt emotional overwhelm, money flows, relationships, body bliss, ease with exams, more possibilities and much more.
 Call 07967232118 or Email angela@angelaholistics.com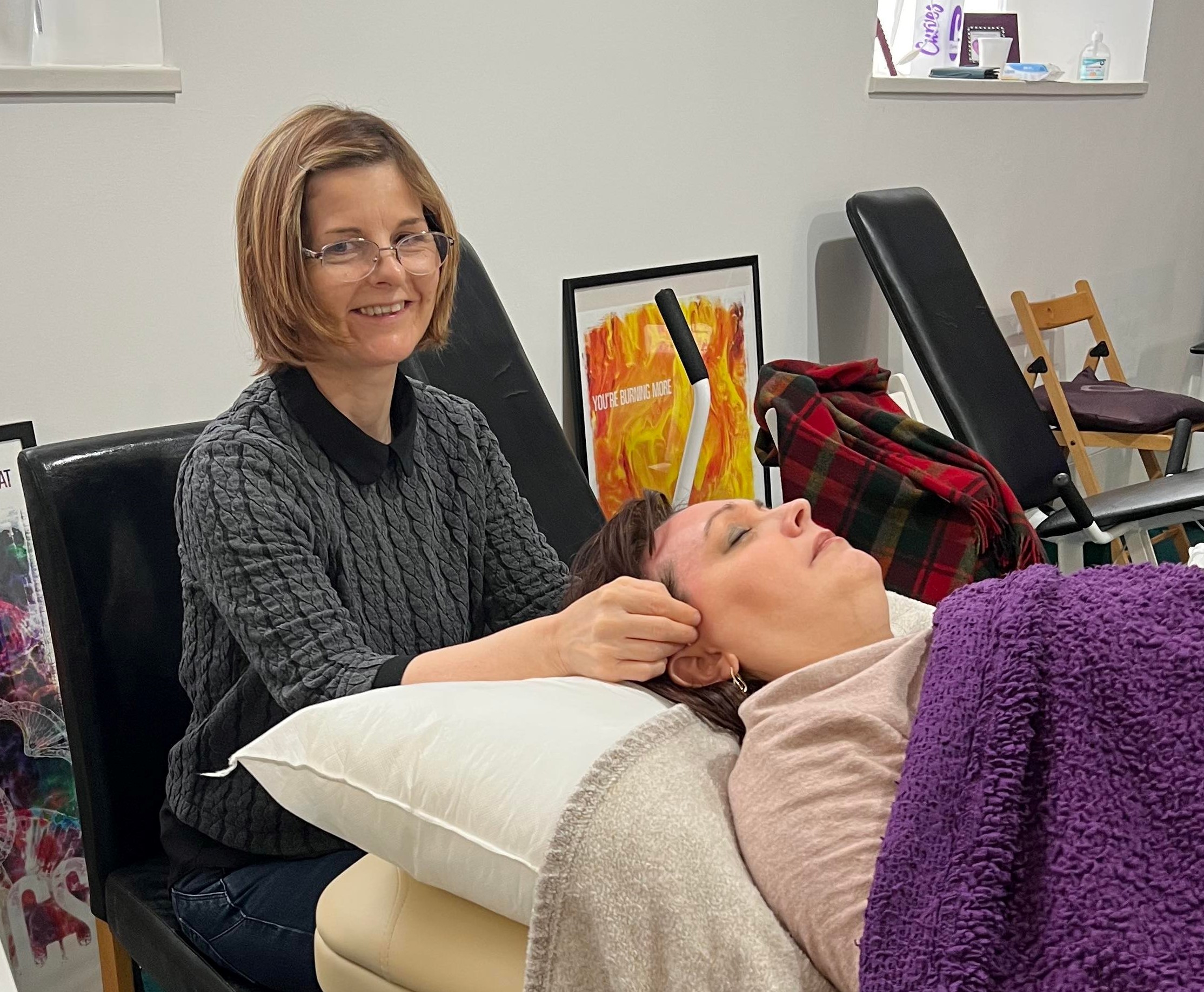 "I used Angela's Online Foot Whispering Service and Foot Art which involved taking a photo of each foot and tracing out each foot on a piece of paper  and adding some drawings as instructed.Sent this to her and a Zoom meeting was arranged a couple of days later. She was easy to talk to and listen to me and I was blown away by what she was able to tell me from the foot art and what could be done to avoid pain and much more. I had low expectations but kept an open mind and was very impressed with this service and would certainly recommend trying this service"
George McG  Aberdeenshire
"What a fantastic holistic pedicure from Angela. Lovely soft feet now…. And the creams are amazing. xx."
Doreen McKenzie, Elgin
"Angela is a kind, caring person who loves helping people and she is very gifted. I could not recommend going to see her enough! If you want a lovely calming experience to take time to yourself and a bit of self care she's there to help you. I am at the lowest point I could be in my life and she is helping me so much! Extremely talented women with a big heart you must go see her
"
Keighleah Stephen
"Had a fabulous time having a bespoke mother and daughter afternoon with Angela! Highly recommended! We did foot art, angel cards, foot whispering with a relaxing foot massage. Was so insightful and relaxing. Angela is a gifted lady with a wonderful energy who could tell us detailed information just through reading our feet. Was a pleasure to be in her company and will definitely be returning! Thank you Angela!
"
Kkarla Mmoir